Travel, Leisure & Hospitality
As a leading advisor within the sector, Baird is one of the only investment banks with a dedicated Travel, Leisure & Hospitality practice. More importantly to our clients, our relationships within the sector are both deep and broad – covering both the strategic and private equity arenas. Because of our sector expertise, we have a unique understanding of the ever-changing trends and dynamic business models within our sub-sectors of focus, including business-to-business, business-to-consumer, and outsourced services providers, particularly among technology-enabled businesses.
Let us help you write your growth story.
Jordan Klein
Managing Director
+1-312-609-4978
jklein@rwbaird.com

Martin Luen
Managing Director
+44-207-667-8381
mluen@rwbaird.com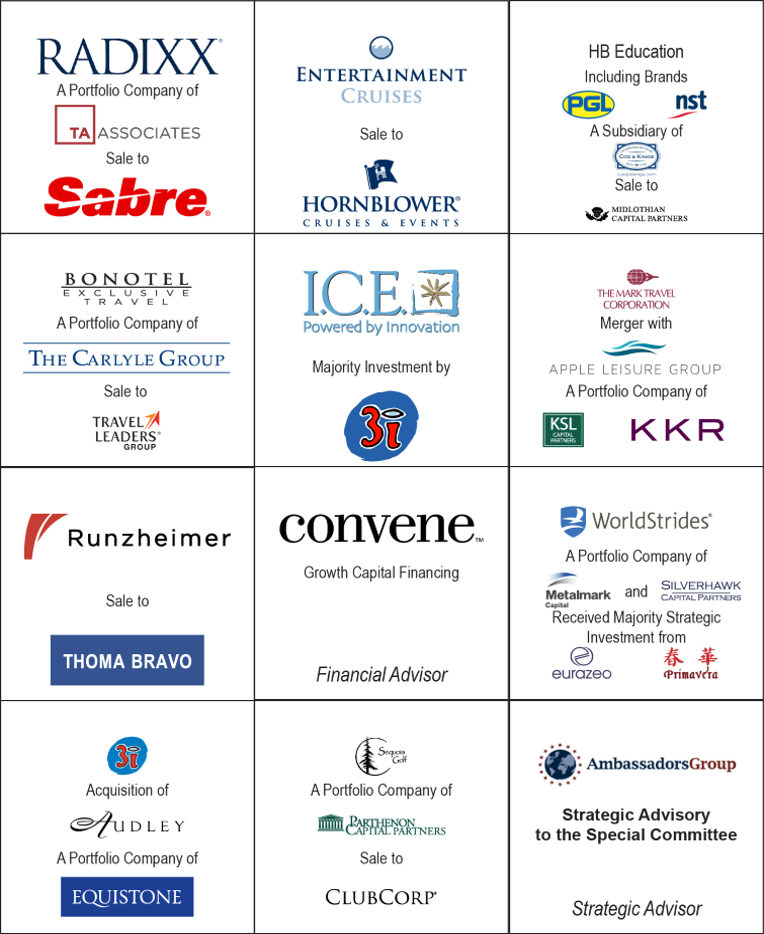 * Includes transactions completed by Baird team members at prior firms.
The above transactions were selected for their relevance to the Technology & Services sector and do not represent all Baird transactions. View our website at rwbaird.com/investment-banking for a full list of transactions.