Human Capital Technology & Solutions
Baird's Human Capital sector coverage dates back over 25 years. Over this timeframe, Baird's team has deepened its coverage into a number of sub-sectors broadly covered by recruiting, talent management and HR administration. Furthermore, we have a deep understanding of the variety of delivery methods utilized by these businesses, be it services, outsourcing, technology or some combination. Most importantly, we have had consistent focus in the sector, developing decades-long relationships and experiences.
Let us help you write your growth story.
Bret Schoch
Managing Director
+1-312-609-4965
bschoch@rwbaird.com
Martin Luen
Managing Director
+44-207-667-8381
mluen@rwbaird.com
Brian Cole
Managing Director
+1-414-298-1702
bcole@rwbaird.com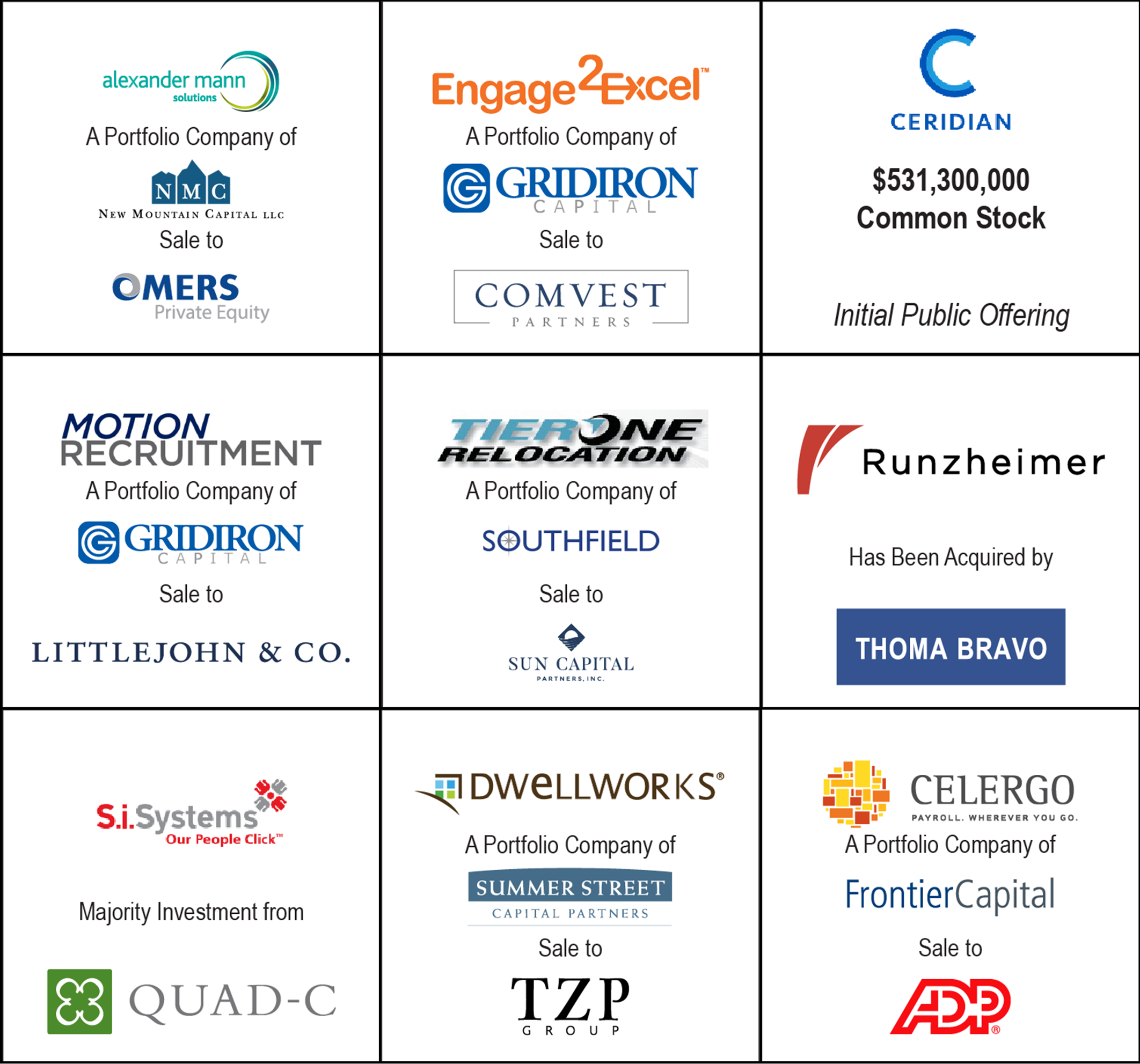 The above transactions were selected for their relevance to the Technology & Services sector and do not represent all Baird transactions. View our website at rwbaird.com/investment-banking for a full list of transactions.