Since 2004, Baird's Knowledge Solutions team of dedicated investment banking and institutional equity research professionals have been actively covering the sector. Today, our coverage spans the education lifecycle – from early childhood education to professional training and compliance – and reflects experience across a wide range of business models including traditional and online schools, digital content/assessments, professional skills development/CE, and software-based enterprise solutions.
More recently, this investment banking practice's momentum continues to accelerate. Over the past 24 months, our team closed 19 transactions, representing almost $5 billion in total deal volume. More importantly, by creating partnerships with both strategic buyers and financial sponsors, we were able to deliver the best outcomes for our M&A and Capital Markets clients.
Let us help you write your growth story.
Andrew Snow
Managing Director
+1-312-609-4972
asnow@rwbaird.com
Dan Alfe
Managing Director
+1-312-609-4922
dalfe@rwbaird.com
Martin Luen
Managing Director
+44-207-667-8381
mluen@rwbaird.com
Jeremy Fiser
Director
+1-312-609-7064
jfiser@rwbaird.com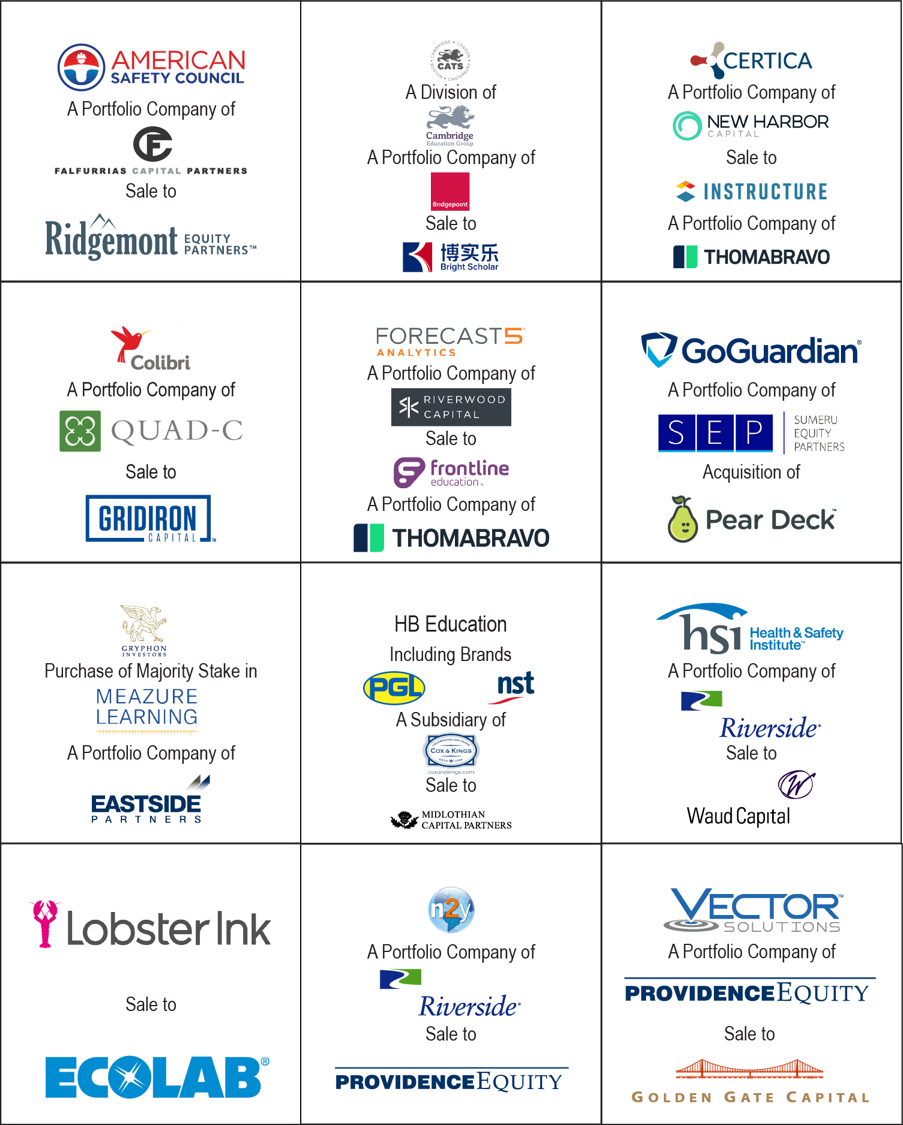 The above transactions were selected for their relevance to the Technology & Services sector and do not represent all Baird transactions. View our website at rwbaird.com/investment-banking for a full list of transactions.