Baird's Government Services team is a leading advisor to federal, state and local government services companies. With experience spanning decades, proven insight into the market and deep relationships across the industry, Baird's Government Services team provides differentiated and highly personalized M&A advice and execution. We have delivered exceptional outcomes for our private equity, founder-owner and corporate divestiture clients. The team has extensive experience and insight across a broad range of government services competencies including IT, software development, BPO, technology, cyber security, cloud & data analytics, R&D and engineering, health IT, intelligence, mission support and security.
Let us help you write your growth story.
Jean Stack
Managing Director
+1-703-626-4188
jstack@rwbaird.com
John Song
Managing Director
+1-240-620-2481
jsong@rwbaird.com
Alex Sevilla
Director
+1-305-951-8235
asevilla@rwbaird.com
Darren Bounds
Director
+1-619-787-5659
dbounds@rwbaird.com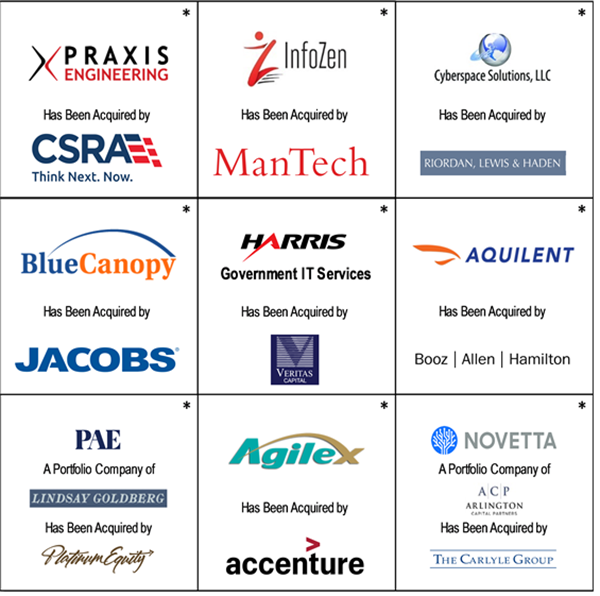 *Transactions executed by senior Baird team members at prior firms.
The above transactions were selected for their relevance to the Technology & Services sector and do not represent all Baird transactions. View our website at
rwbaird.com/investment-banking
for a full list of transactions.